Trama: Uno scienziato italiano si reca in Kosovo per studiare l'impatto di un meteorite che sembrerebbe essere la causa di alcuni strani eventi. Una volta giunto sul posto, scopre che l'oggetto caduto dallo spazio è stato spostato in una vicina base militare dove tutte le persone della zona sono state trasformate in creature bizzarre e pericolose…
Il colore venuto dallo spazio (1927), per certi aspetti uno dei racconti di H.P. Lovecraft più agevoli da portare sullo schermo, fornisce ancora una volta l'ispirazione per un film horror, Virus: Extreme Contamination del regista Domiziano Cristopharo, autore assai attivo nel panorama cinematografico indipendente italiano. Virus: Extreme Contamination, co-produzione italo/tedesca/kosovara, è stata girata in Kosovo, la cui ambientazione balcanica tetra e decadente non sarebbe dispiaciuta probabilmente allo scrittore di Providence. Le atmosfere malsane e le mostruose e ripugnanti mutazioni corporee presenti nella pellicola sono quelle di alcuni classici horror degli anni '80, quelli di John Carpenter e Lucio Fulci in testa.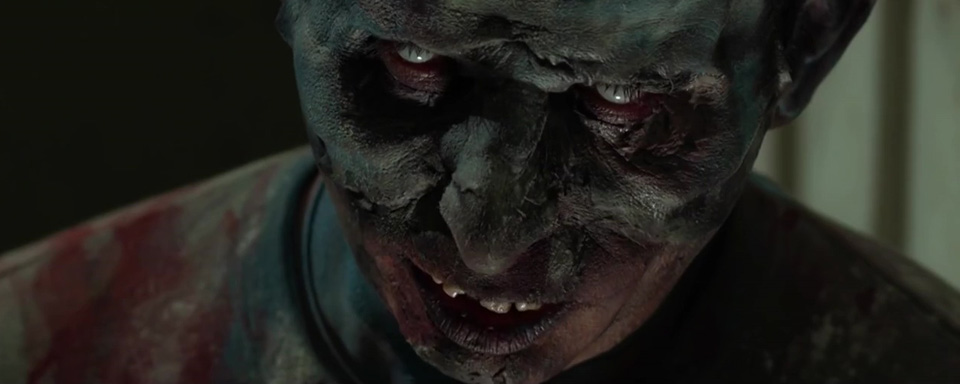 Nel cast multietnico troviamo il popolare attore balcanico Halil Budakova (nella parte dello scienziato italiano), Michael Segal, attore feticcio del regista ' lovecraftiano' Ivan Zuccon, e la (ex) show-girl Paola Barale per la prima volta in veste di attrice. La colonna sonora è del compositore Antony Coia, che ha già curato le musiche di altre produzioni horror come E.N.D. – The Movie e The Musk.
Brividi e spaventi, generosamente conditi con ripugnanti effetti splatter, sembrano assicurati.
---