Reduce da un terribile trauma personale, una giovane studentessa laureanda ha la malaugurata idea di dedicarsi anima e corpo allo studio delle opere del grande scrittore scrittore americano H.P. Lovecraft. Mentre prepara la tesi di laurea rimane sempre più ossessionata dall'universo oscuro dell'autore, cominciando a scivolare inesorabilmente in una spirale di follia e di visioni sconvolgenti.
Prodotto dalla Sword & Cloak Prod. questo cortometraggio horror surreale trae felicemente ispirazione dall'opera di Lovecraft, pur senza rifarsi ad un particolare racconto. The Lovecraft syndrome è stato proiettato in molti festival e convention, tra cui H.P. Lovecraft Film Festival, Cthulhu Convention One, e MistkatoniCon.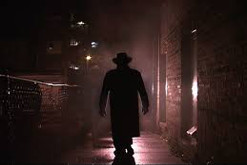 Il regista David Schmidt dirige con passione questo corto amatoriale come un test che lo aiuterà in seguito a realizzare il lungometraggio The House of Black Wings (2010) valido horror dalle atmosfere lovecraftiane pur senza dover ricorrere ai Grandi Antichi, libri maledetti, luoghi oscuri, e altri elementi registrati come marchio di fabbrica dell'autore.